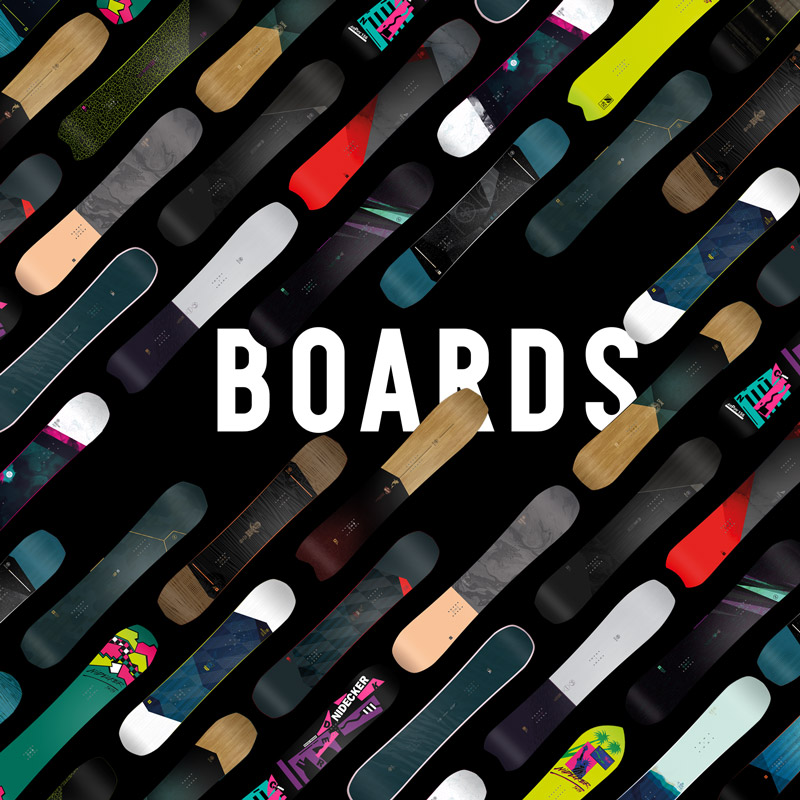 CHECK YOUR BINDING SCREWS BEFORE RIDING


WAX YOUR BOARD WHEN NEEDED


TUNE YOUR EDGES WHEN NEEDED


DRY YOUR BOARD BEFORE STORING
All of our boards come from the factory waxed, but unfortunately the wax doesn't last forever. If you want to ride faster than your friends you have to wax your board on a regular basis. Just as important as waxing regularly is using the correct wax for the current snow conditions. When the quality of the snow changes, from early-season hard pack to mid-season powder to end-of-season slush you need to change you wax, too. If you don't want to worry about waxing, take your board to a qualified shop. If you prefer to wax it yourself, make sure you follow our instructions so your board always works as well as when you first rode it.
How do you know if your base needs to be waxed? It's just like your skin. If it feels dry and starts looking pasty white, it needs to be hydrated with a good wax job (and we suggest using an organic wax to do something good for the environment).
We've built our reputation developing « agressive » snowboards that let you really attack the mountain. But none our state-of-the-art designs or cutting-edge technologies matter if your edges aren't properly tuned. Be aware that properly sharpening your edges isn't an easy thing to do. That's why we recommend getting your board tuned in a specialized snowboard shop at least once a year. To make sure your board has good grip and feels good under your feet ask the shop to run a gummy stone over the edges to polish and remove any remaining burrs or rust.
Also, ask to detune your edges between 6 to 8cm (2.5 to 3 inches) around the point of contact.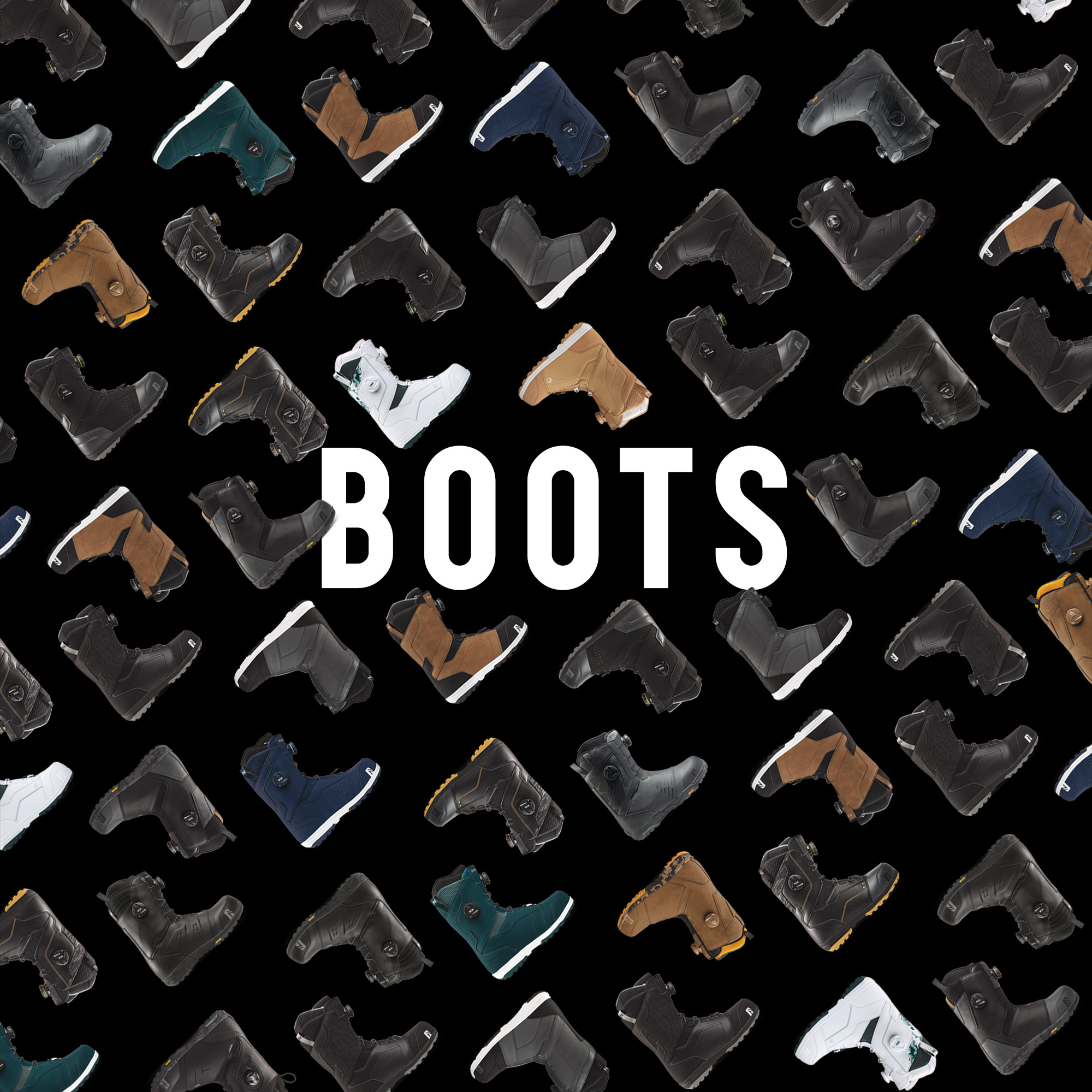 DRY YOUR BOOTS EVERYDAY AFTER RIDING


BY TAKING OUT THE INNER LINER,
BUT DON'T PUT THEM TOO CLOSE TO A HEAT SOURCE.
BOOT AND BINDING COMPATIBILITY
It's very important to make sure your bindings fit your boots. To do this, place your boots in your bindings as if you were going to strap in; the boots shouldn't hang excessively over the end of the bindings. The straps shouldn't be painfully tight or have too much slack. If the strap ladder doesn't reach the ratchet, it may need to be adjusted - binding straps typically adjust from both sides in order to center the strap over your boot. The heel should fit snugly in the binding. A properly-fitted binding should allow the boot to flex, but not sway. If your feet are comfortable, and the bindings have a secure grip on your boots with no extra play, then you have a good match.
At Nidecker we've thought of everything because there's nothing worse than when a part breaks on a great day of riding or in a sketchy part of a face. So, if your boa breaks, we've added a backup system. Just take a piece of small cord or the string from a hooded sweat shirt and run it through the loops we've added on the inside of your exterior liner just for this purpose. Obviously, it won't offer the same precision as the boa, but it'll definitely save the day.
CHECK YOUR BOA FROM TIME TO TIME AND IF YOU SEE THERE'S A PROBLEM. IF THERE IS, CHECK OUR WEBSITE OR GO TO A SHOP THAT SELLS BOOTS WITH THE BOA SYSTEM TO GET IT FIXED.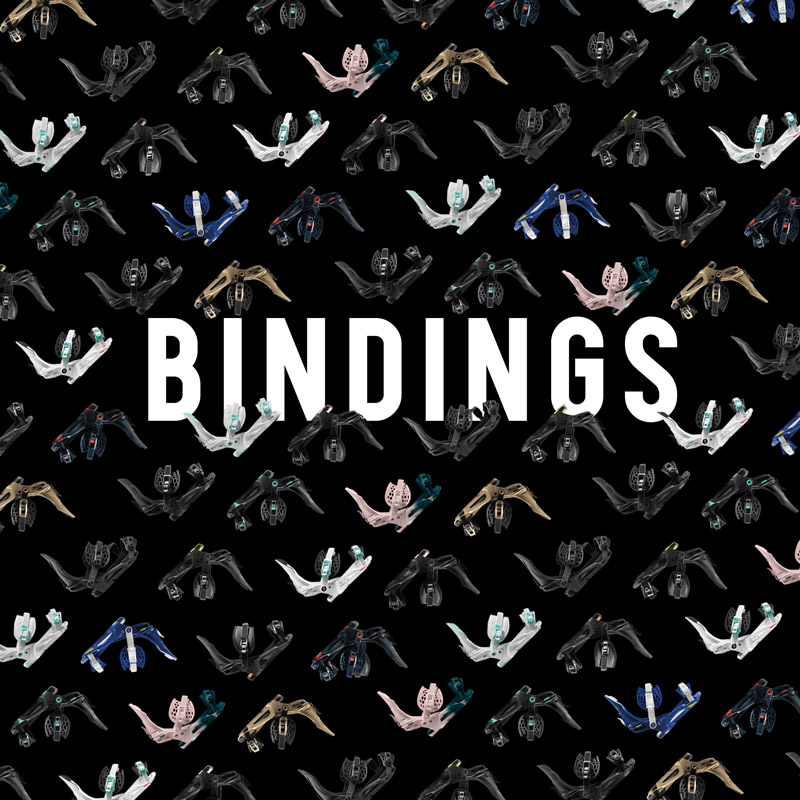 CHECK ALL THE SCREWS BEFORE RIDING


CHECK ALL THE PARTS BEFORE RIDING.


DRY YOUR BINDINGS BEFORE STORING
If you want a maximum amount of precision and comfort when you ride, your straps have to be properly adjusted. Here are 2 tips to make sure you've got it right. Straps should lie flush and naturally follow the form of the boot. Leave 2 to 3 finger widths between the binding and the buckle.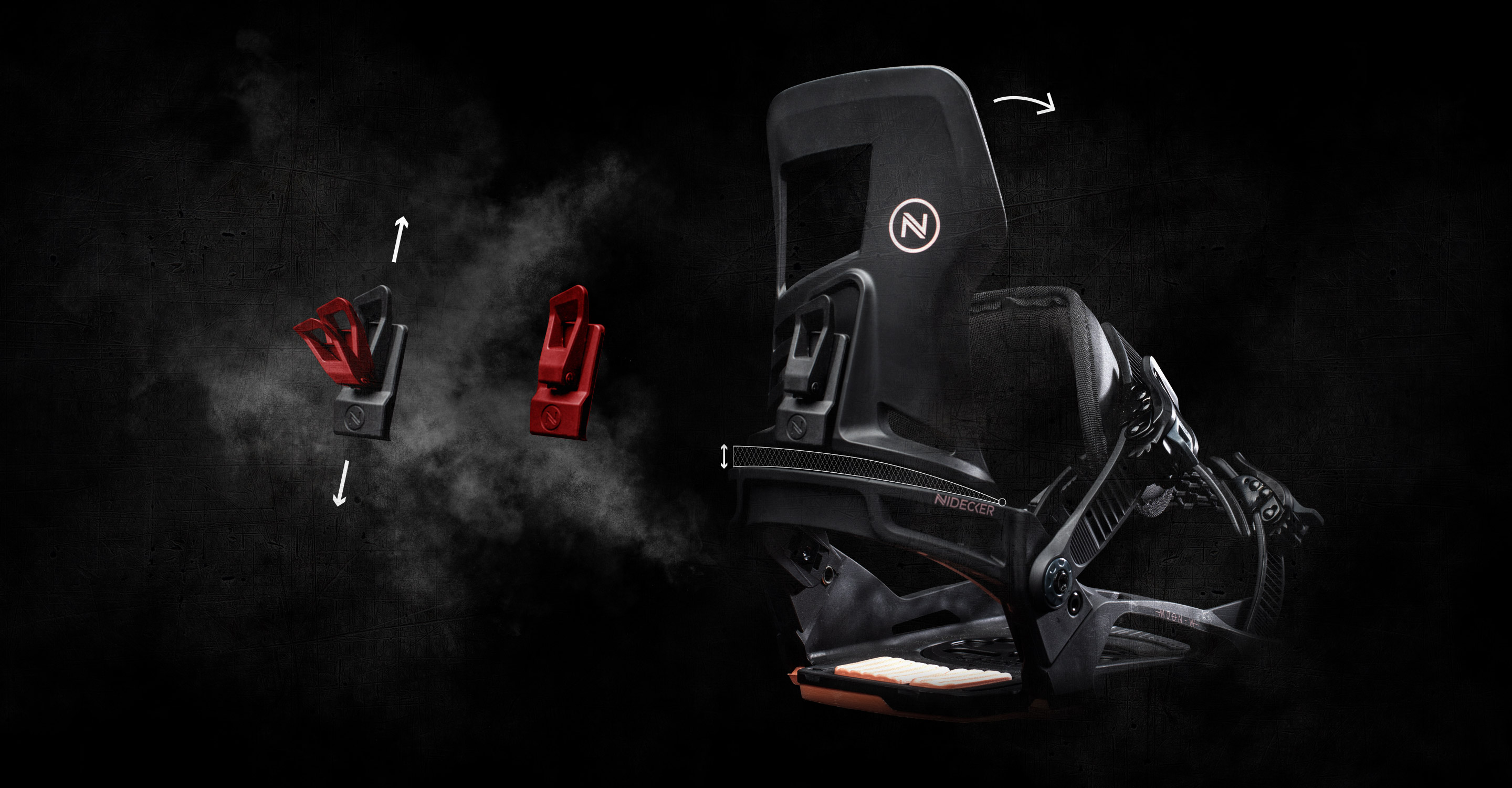 ADJUSTING YOUR FORWARD LEAN
Precision or freedom of movement? It's all a question of properly adjusting the forward lean of your hibacks. Put more for more aggressive and extra precise backside turns. Put less for a looser, cruiser feeling. Just make sure both bindings have the same forward lean. There's a simple test you can do without even putting your boots on. Once you've adjusted your hibacks and binding angles, put your feet in your bindings and attach your straps. Then lean back gently until you feel your calves touch your hibacks. If they touch at the same time, it means your bindings are properly adjusted. If your front leg touches the hiback first your board won't grip the snow correctly and your tail will slide out on backside turns. Watch out! If you try this in your living room ask someone to spot for you to make sure you don't fall over backwards! :-)