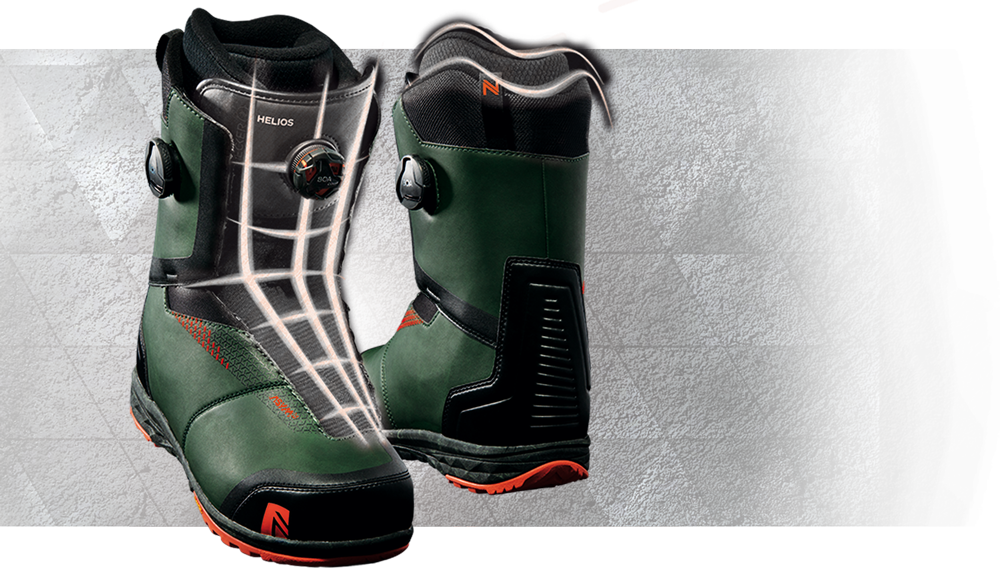 ASYMMETRICAL NEVER FELT SO NATURAL
The 3 asymmetrical functions  FIT - FEEL - FLEX are combined in an asymmetric shape and closure system that delivers optimum support and flex. The result is the highest performance and most incredible feeling boot on snow.
Our Asym Ergonomic design focuses on improved anatomical fit, which definitely increases the levels of performance and ability.
Making an asymmetric boot isn't a question of style or marketing. It's simply about logic. Our feet are asymmetric naturally, which is why the design is also used in lots of other sports. But our sport really feels different and it's that feeling that we wanted to convey.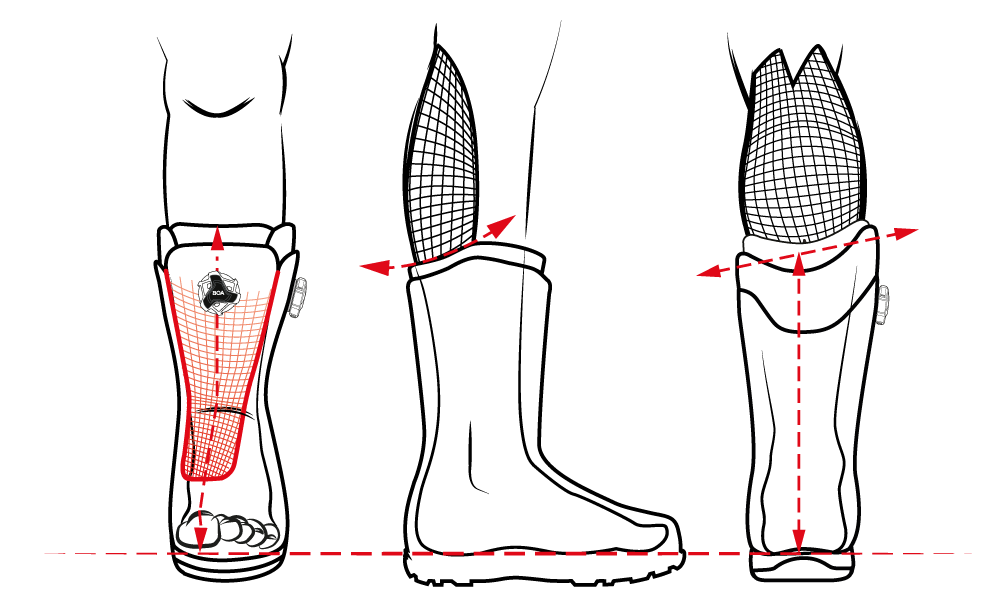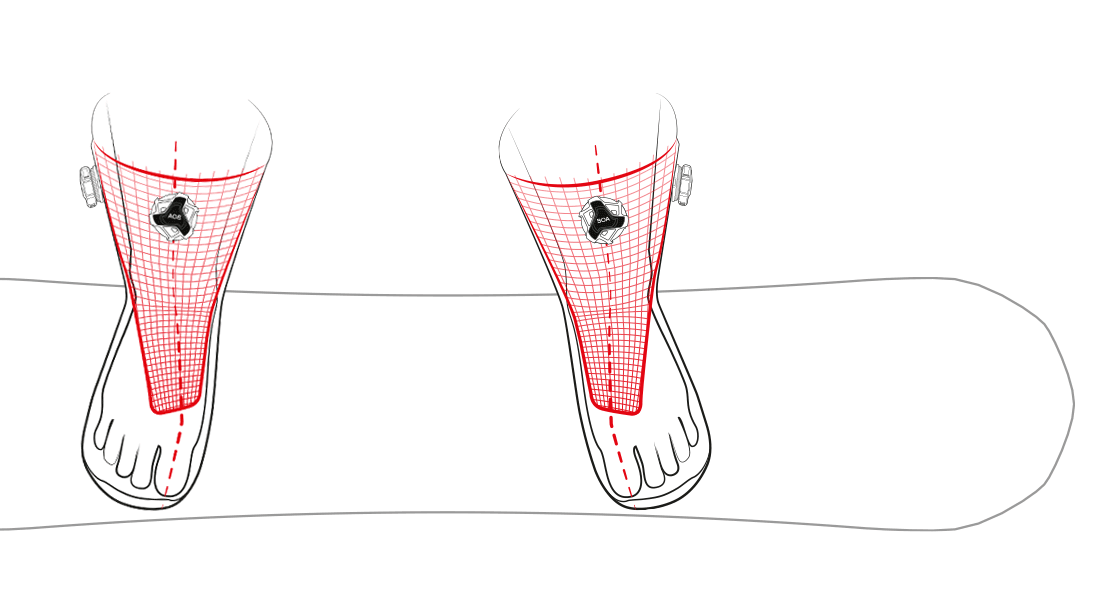 The special feeling you get riding in soft boots is due to the fact that contrary to ski boots, you have lateral flex that allows you to guide your board with finesse thanks to more flexibility on the inside of your feet, which means less effort when you turn and less pressure on your joints.
However, you need more support on the outside of your feet for better support, which means using less energy when you turn.
We've been able to optimize and accentuate that special feeling thanks to the ASYM 3F.