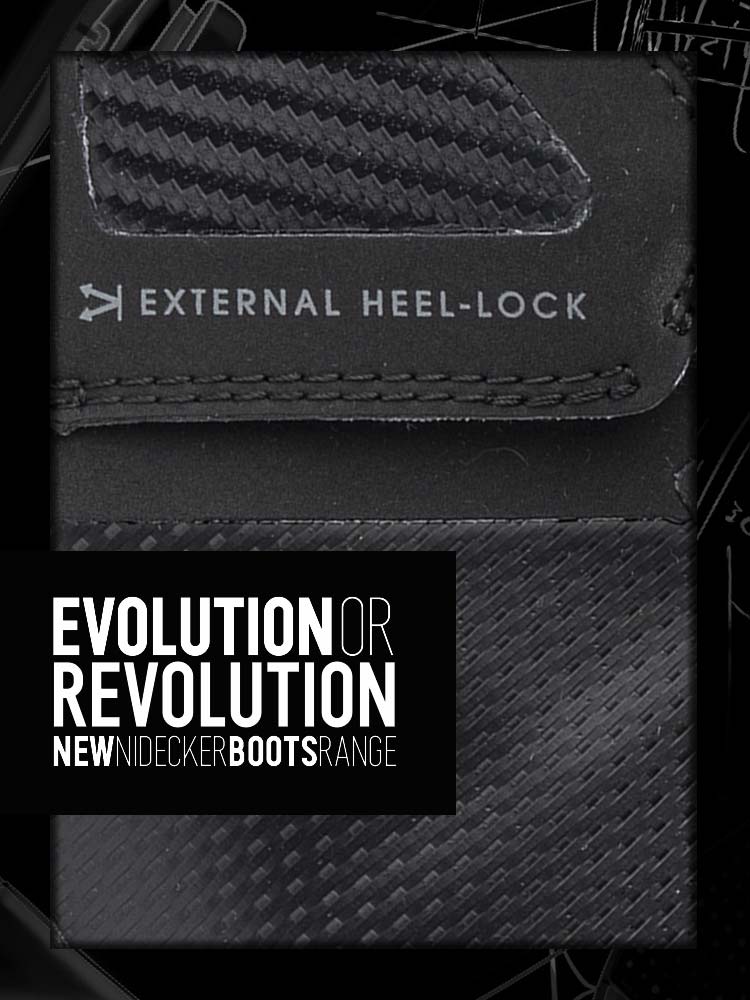 We started with a question. Should we improve the existing collection or make a revolution with a new generation of boots? We chose the second, most demanding path, which gave us way more freedom to study and develop new product. After countless protos, new technical innovations and many long nights of hard work, I'm proud to present the new and best ever Nidecker boot collection.
Maurizio Molin, Head Of Boots

We first put Boa on a snowboard boot over twenty years ago and since then we've believed in BOA as a comfortable, quick and hassle-free tightening solution. We're now proud to unveil unique, patented BOA activated Internal Heel Lock (Index) and External Heel Lock (Kita) innovations alongside our tried, tested and refined Dual Boa and Single Boa configurations.

ALL-NATURAL FEELING,
FULL POWER TRANSFER
Asymmetrical design creates a boot slightly stiffer on the outside, and more flexible on the inside. This means outrageous power and drive when straightlining or initiating turns. As you go through the end of your turn you can easily send the energy back out to the tail, holding onto the sensation for as long as you feel like, before bouncing right back over to your other edge and doing it all again.
LIKE A COUCH FOR YOUR FEET
LIKE A COUCH
FOR YOUR FEET
The goal is for our boots to be comfortable and warm, right out of the box. We performed extensive research into liner materials, design and closure solutions. And for the shape, after hours of analysis we calculated that 8° of forward lean was the sweet spot for all day performance and an overall good feeling. That's standard throughout the new range.
We know this is an important requirement for the modern snowboarder. Whilst all of our boots use 3D shaping around the ankle ball to reduce heel lift, in the higher range models we developed two unique lacing systems that allow you to adjust the heel lock, fit and flex. They're called Internal Heel Lock (available on the Index) and External Heel Lock (on the Kita).

DEDICATED TO THE PERFECT FIT
By starting the design process from the inside, we developed two unique, custom last shapes, one for men and one for women. That allowed us to have a consistent fit across our range. 1:1 sizing was a must-have; every full and half size of our new boots gets its own shell, liner and variable density footbed. And heat-moldable liners ensure full customization if you need it.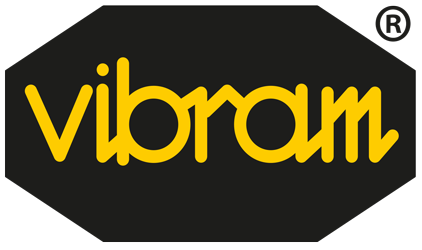 Only the toughest materials are used, designed to stand up to years of abuse. Removing unnecessary stitching eradicated weak points. Vibram is a proven performer for grip and robustness. And innovations like Armor-Tech, Exo-Spine and Transition Zone, which smoothes out the joint between outsole and backstay, combine making Nidecker boots bombproof.
We shaved weight wherever we could without impacting durability. Weight is very important when it comes to performance products; we're confident you'll be impressed by the weight of our new boots.
FITS GREAT WITH ANY BINDING
Friction-free finishing makes binding entry and exit even smoother and faster. Whether you're riding two-strap bindings, the Flow system or our game changing Supermatics, rest easy that binding heelcup hook-ups are a thing of the past.