Family-owned and operated since its foundation in Switzerland in 1887,
Nidecker has been cultivating excellence for five generations.
The company's approach to business is simple: a focus on progression guided by la technique créative and respect for natural resources.
Innovation is an integral part of the corporate DNA in design, technology, and communication.
Nidecker has evolved throughout the decades but has always stayed true to its passion for la glisse: gliding on snow and water. All our products, from sleds to alpine, cross-country, and monoskis, as well as snowboards, water skis, wakeboards, and stand-up paddleboards have been inspired by the lake and mountains that surround the company headquarters in Rolle, at the foot of the Swiss Alps.
Today, Nidecker is the oldest continually-operated European snowboard brand. Its global distribution network allows it to share its experience and passion with riders worldwide.
Nidecker is one of the world's oldest action sports companies, creating cutting-edge products since 1887.
Nidecker is 100% family owned and run, passed down from one generation to the next for over 130 years. 
Nidecker has received countless prizes for excellence in innovation and manufacturing.
Nidecker has patented many innovative & avant-garde products, like the active strap system used by Flow bindings.
Nidecker made the first boards ridden down from the summit of Mount Everest and Mont Blanc .
Nidecker was the first brand to introduce 4x2 insert patterns.
Nidecker created the first asymmetrical snowboard in 1990.
Nidecker was the first brand to introduce 'double flex control' - the father of the modern rocker - in 1993. 
Nidecker was the second-largest snowboard brand in the world in the mid-1990s, and is once again since the merger of the Nidecker Group and LPS.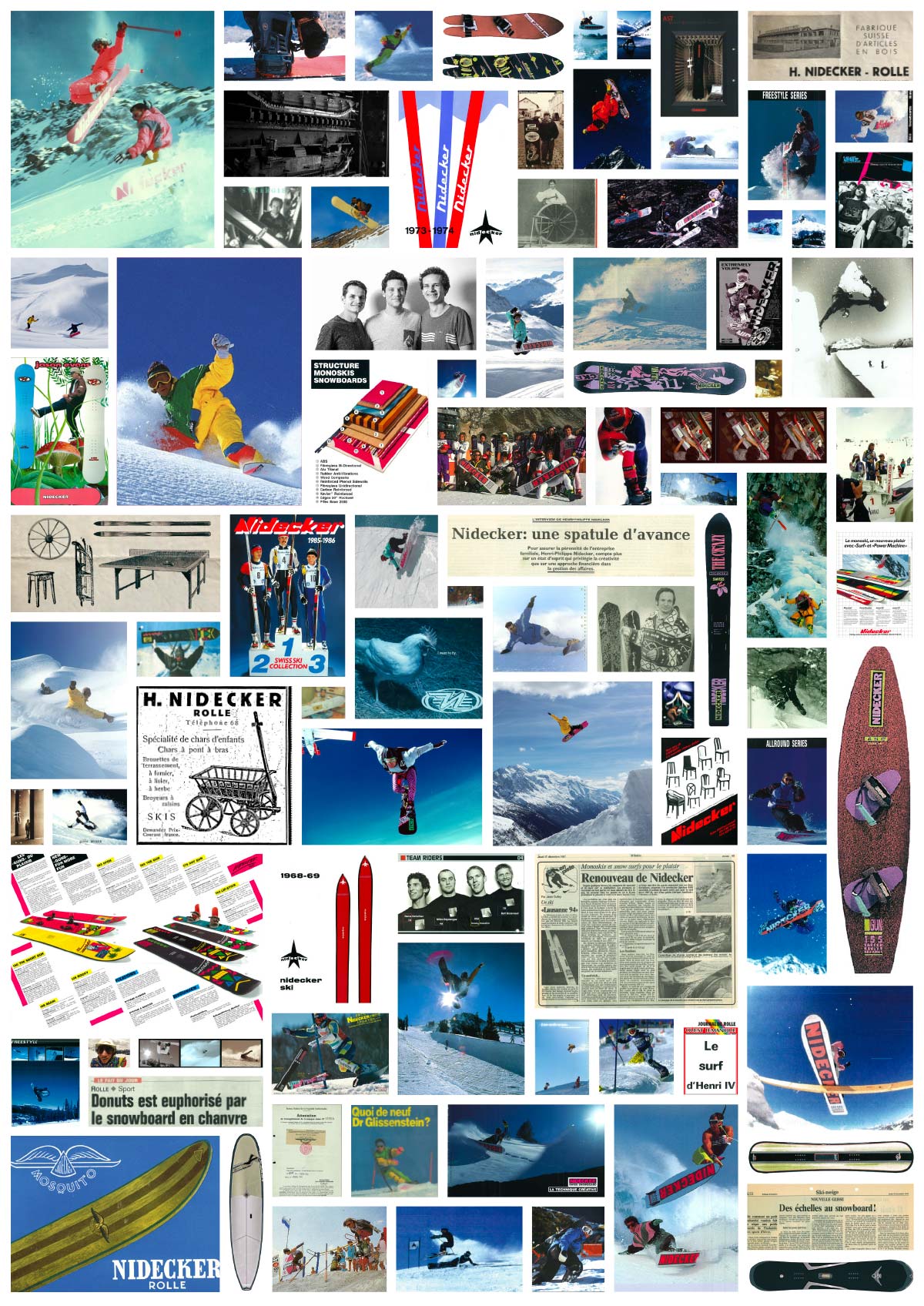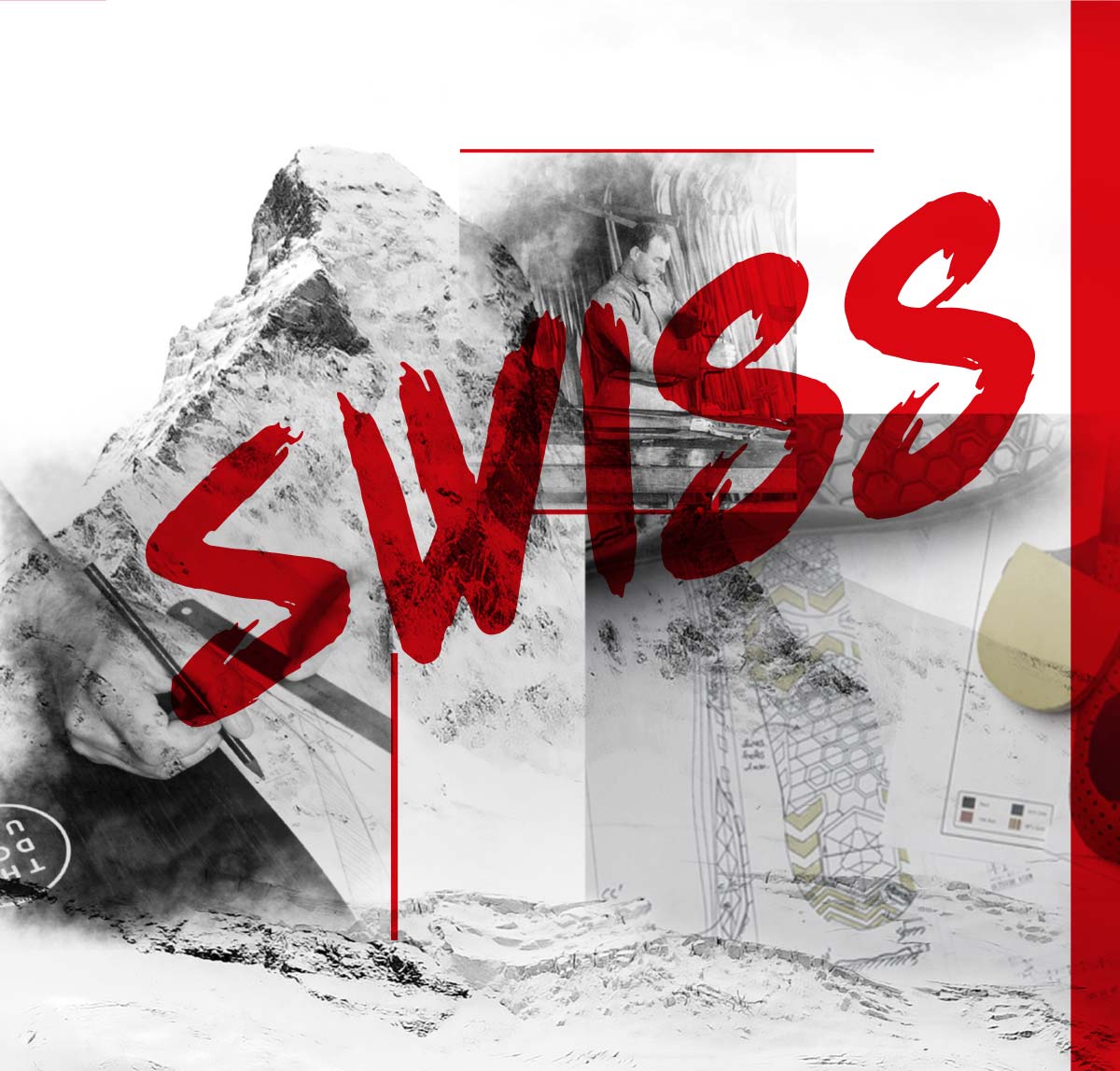 Born in the Swiss Alps, Nidecker is still proudly based in Rolle, a stone's throw from Lake Leman. Renowned for technological excellence and precision engineering, Switzerland is also an ideal location for testing new designs. All varieties of terrain - from family-friendly bunny slopes to Verbier's steeps, are close at hand to provide a steady source of inspiration. Swiss by design, Swiss by nature.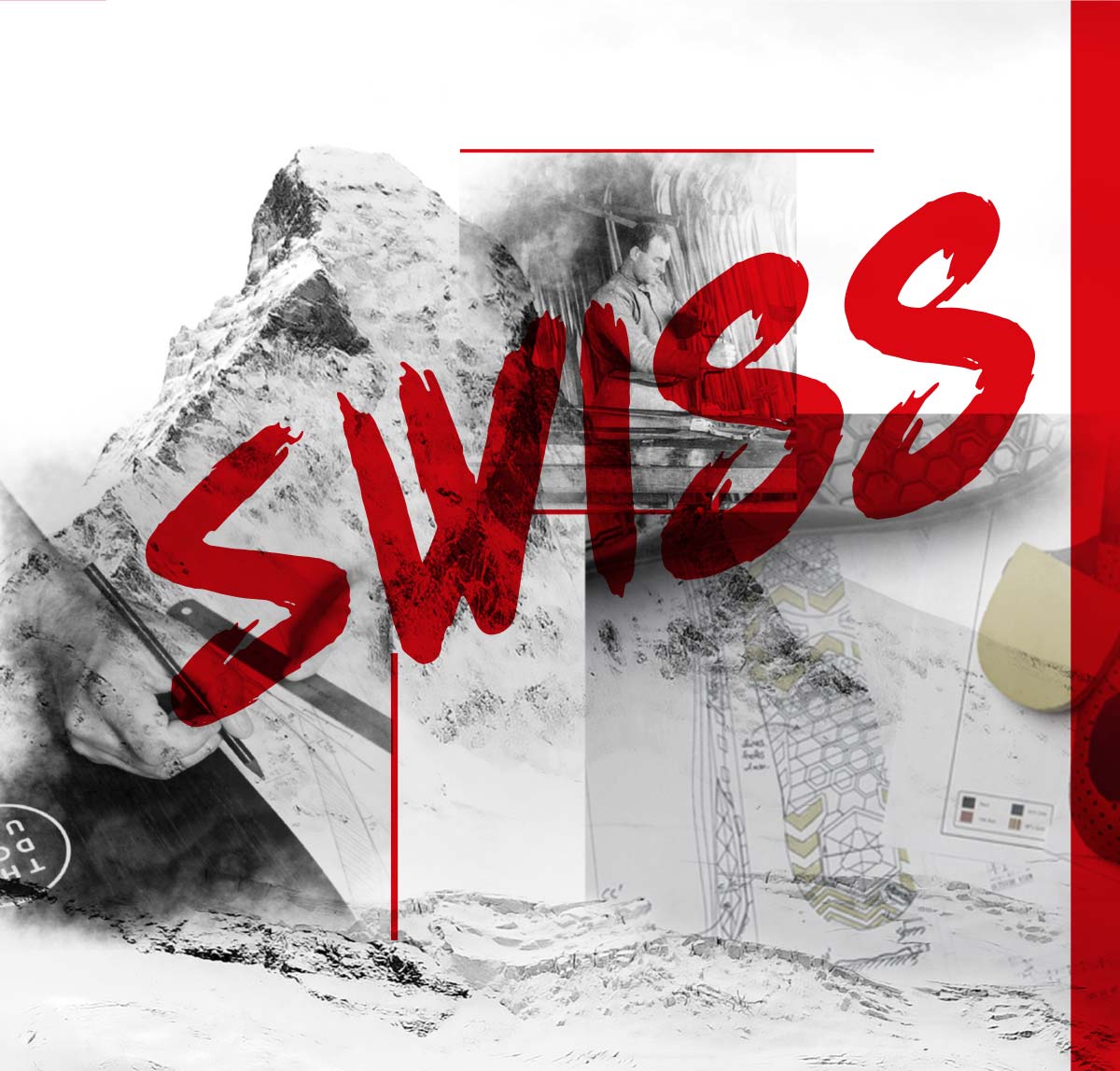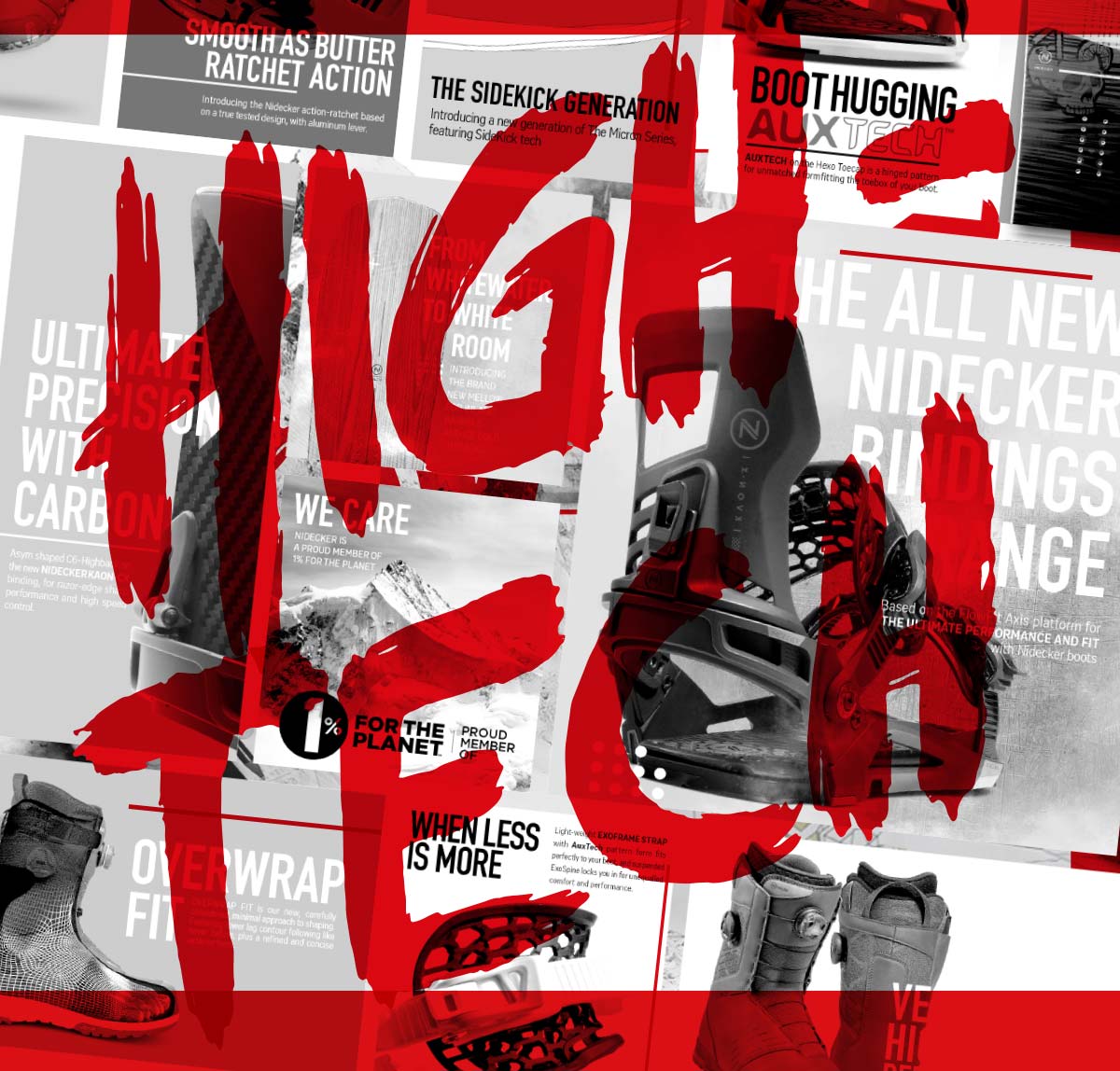 Cutting-edge innovations are incorporated into all our products to make sure everyone has the same amount of fun riding. Nidecker believes all riders deserve the best value gear available, best suited to their skill level.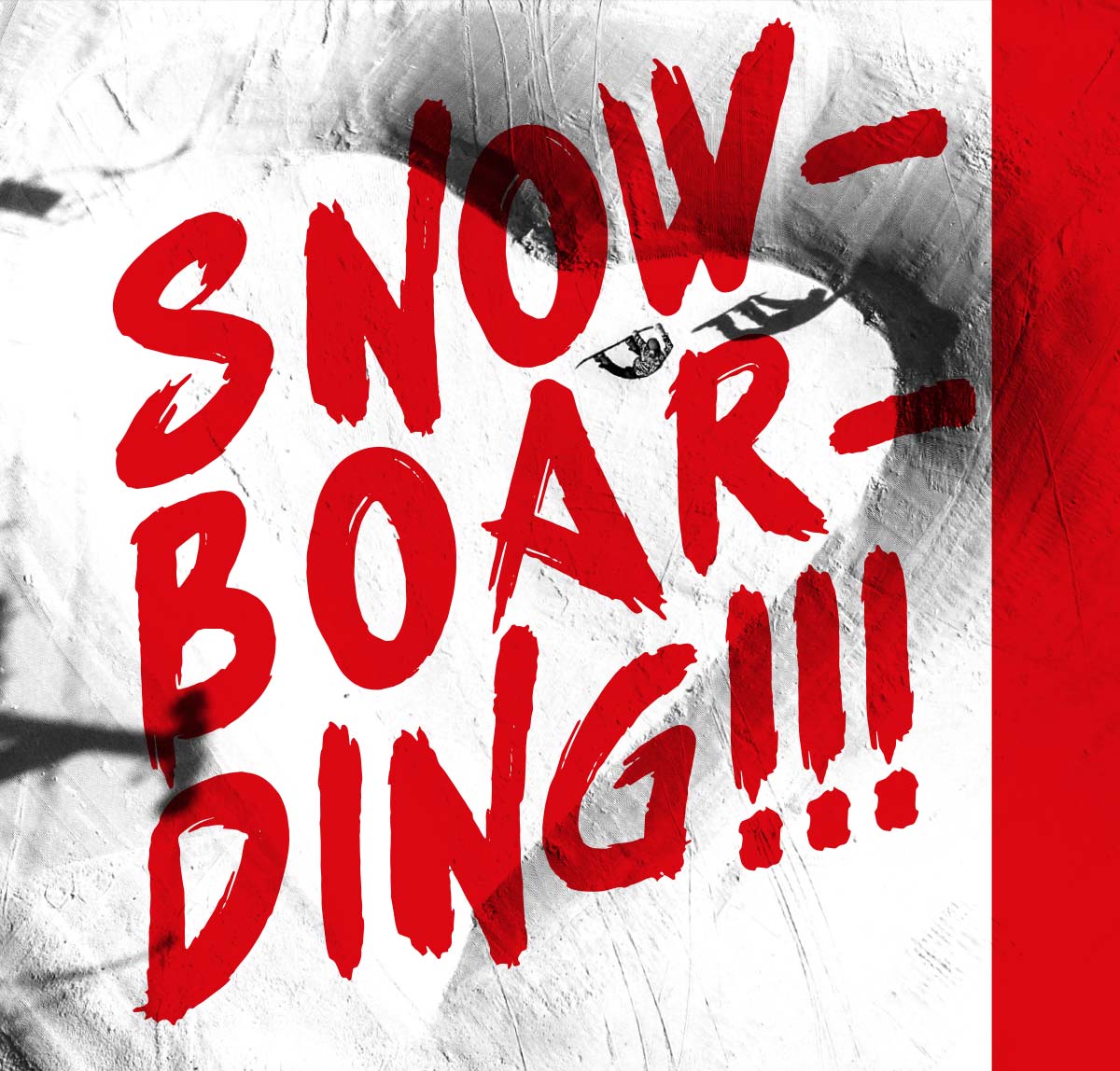 Since designing and building our first board in 1984, our hearts and minds have been committed to snowboarding. It is our love and joy. That will never change.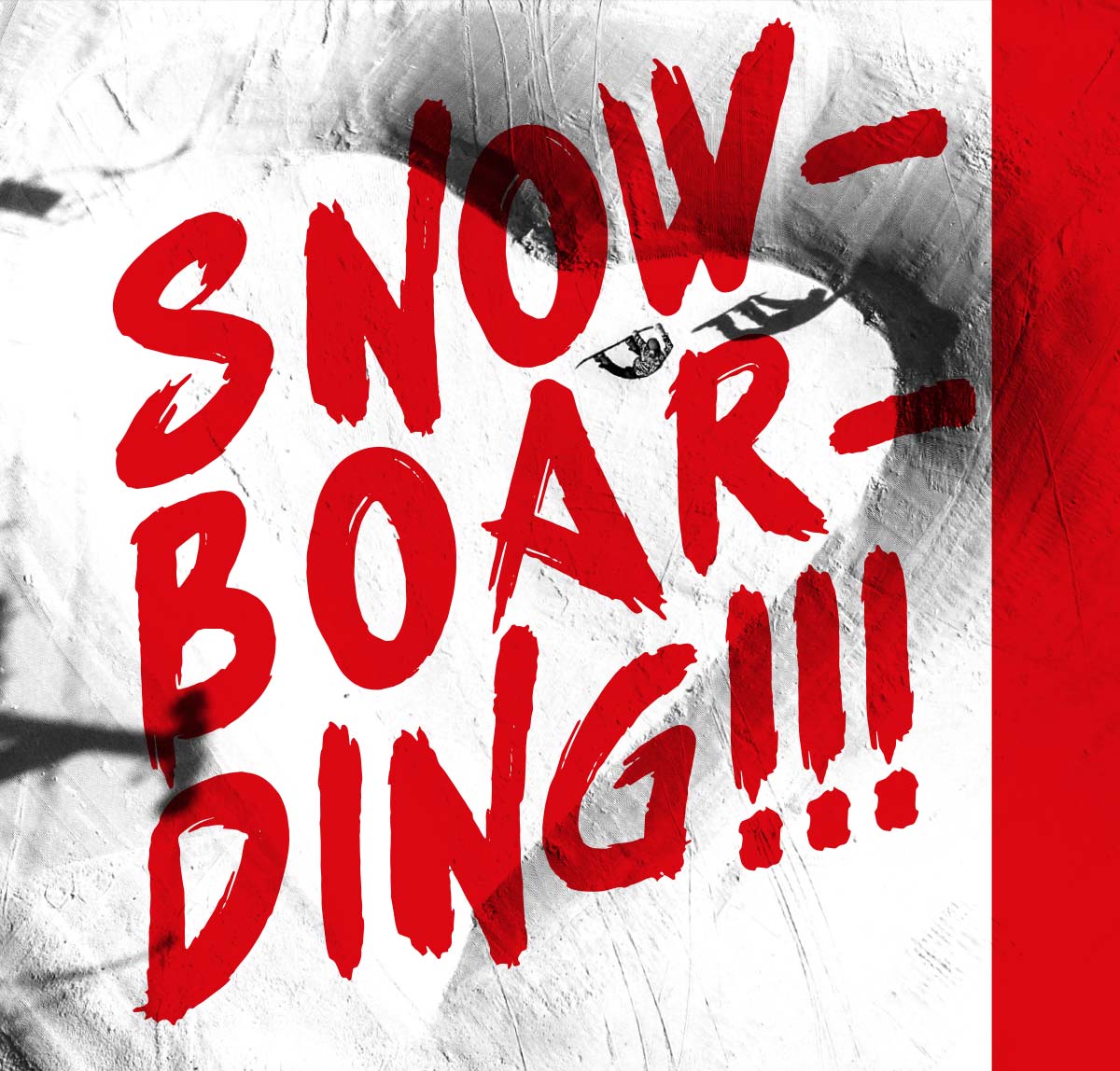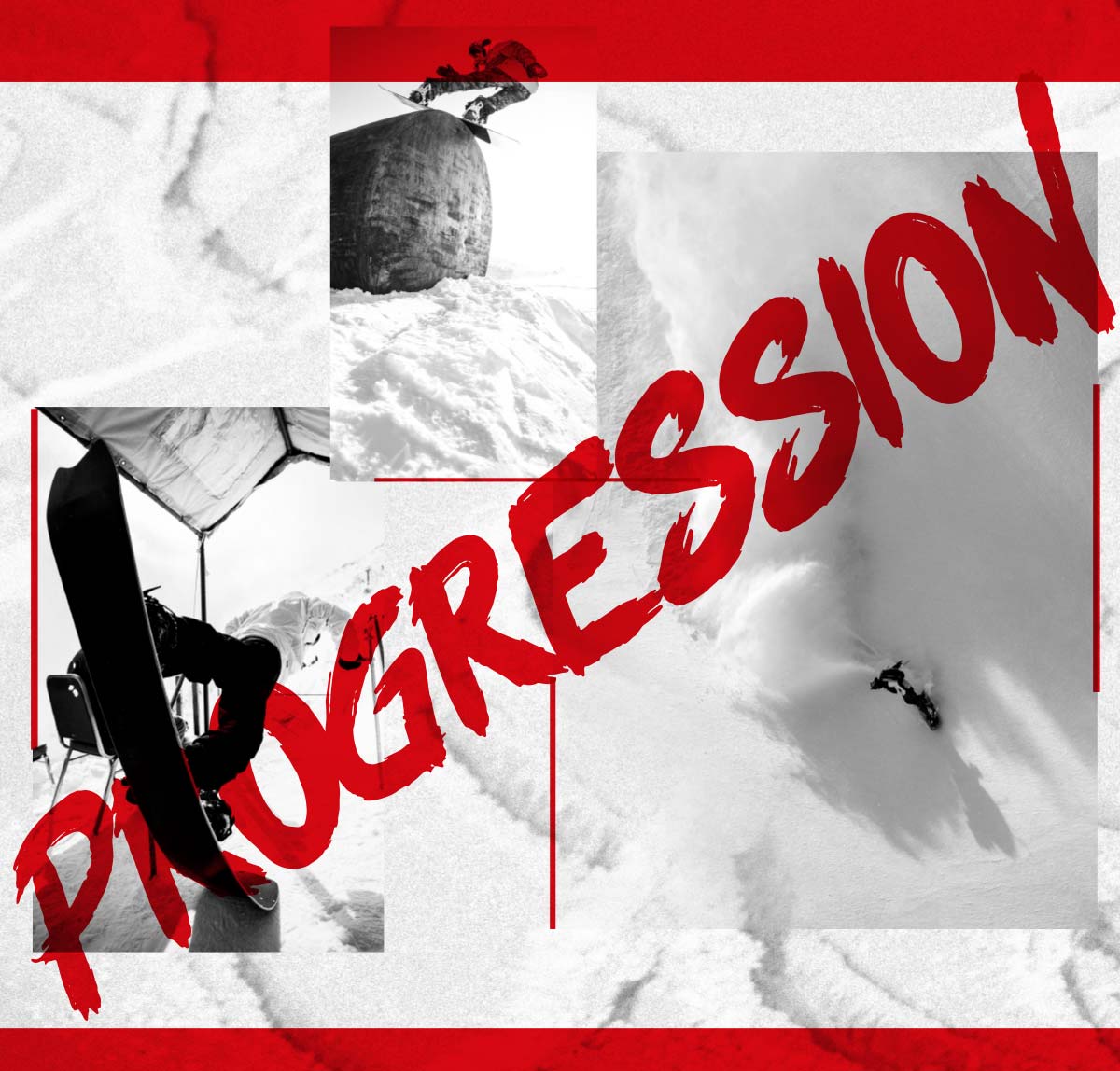 Driving the progression of riding through innovation by developing products that allow riders to perform to the best of their ability is what Nidecker does best.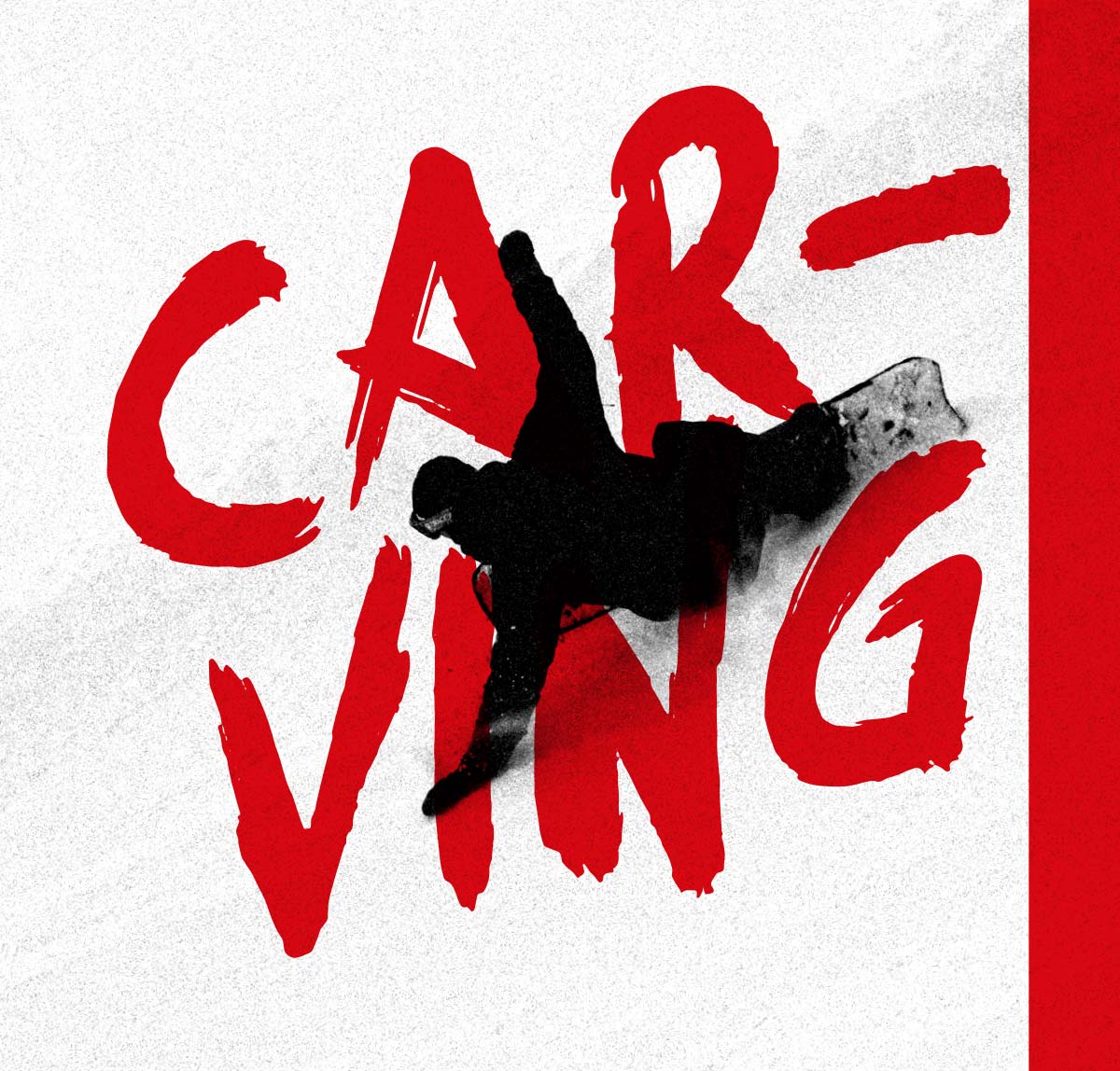 From bending wood for wagon wheels to drawing ski, monoski and snowboard contours, Nidecker has always had a great talent for designing curves. That expertise combined with the G-forces generated doing low, fast turns creates the sensation of carving. Once you've felt it, you're hooked for life.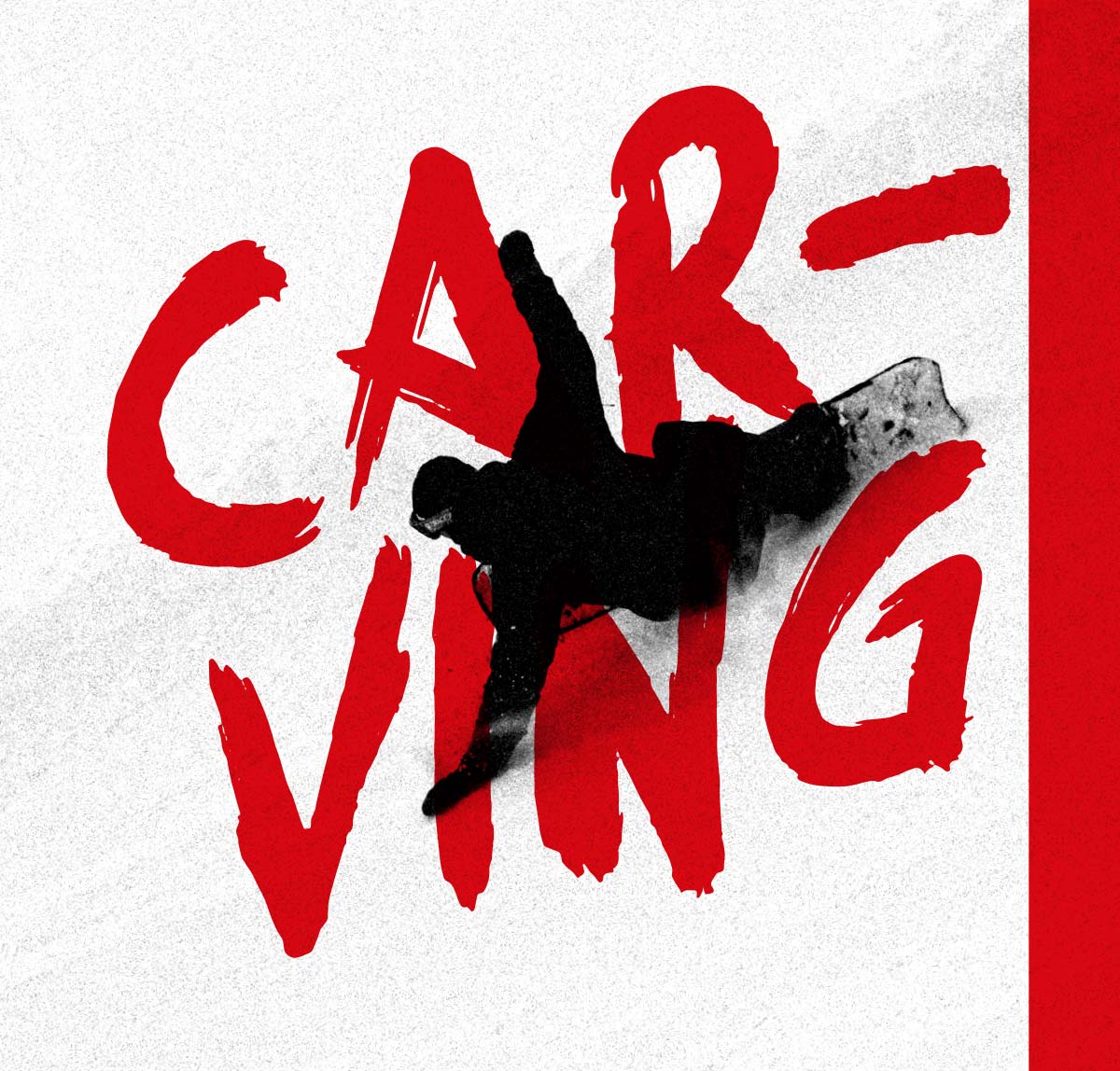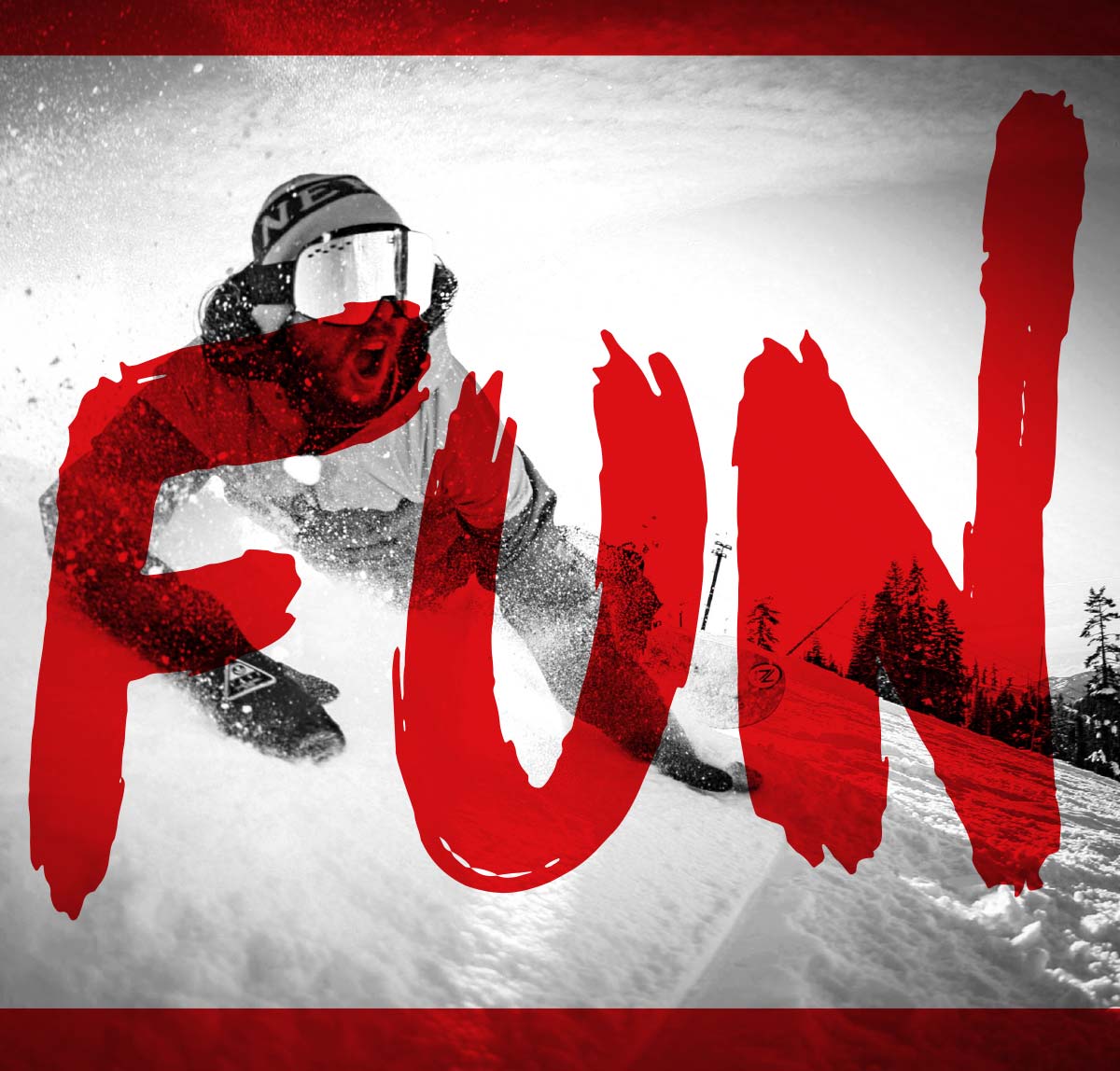 "For More Fun" is still as relevant today as it was as our tagline back in the 80s. Nidecker has always known what riding is about: pure, unadulterated joy. The company's goal remains the same: making riding as comfortable, effortless, and enjoyable as possible.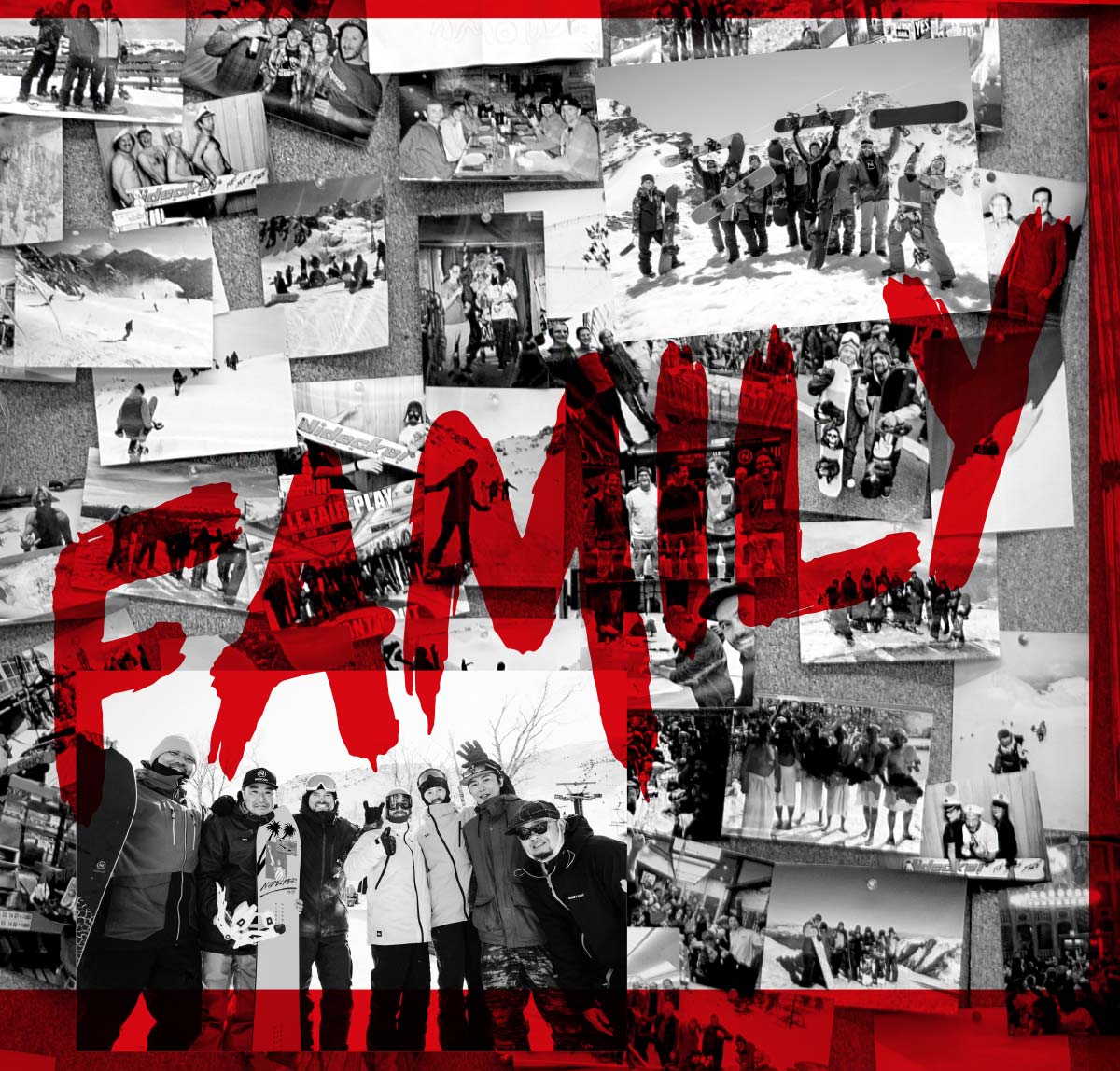 Since 1887, one thing has never changed at Nidecker: the feeling of family. The company has always been owned and operated by the Nidecker family, but it's since grown to include every employee, team rider and customer. That's just the way we ride.